The Environmental Studies Council, a not-for-profit 501(c)(3) corporation, was established in 1978 to support, protect and enhance the unique environmental education programs of the Environmental Studies Center in Martin County, Florida. The Council promotes and extends environmental awareness through community education and outreach. Please explore our site to learn more!
Click HERE for the fundraiser!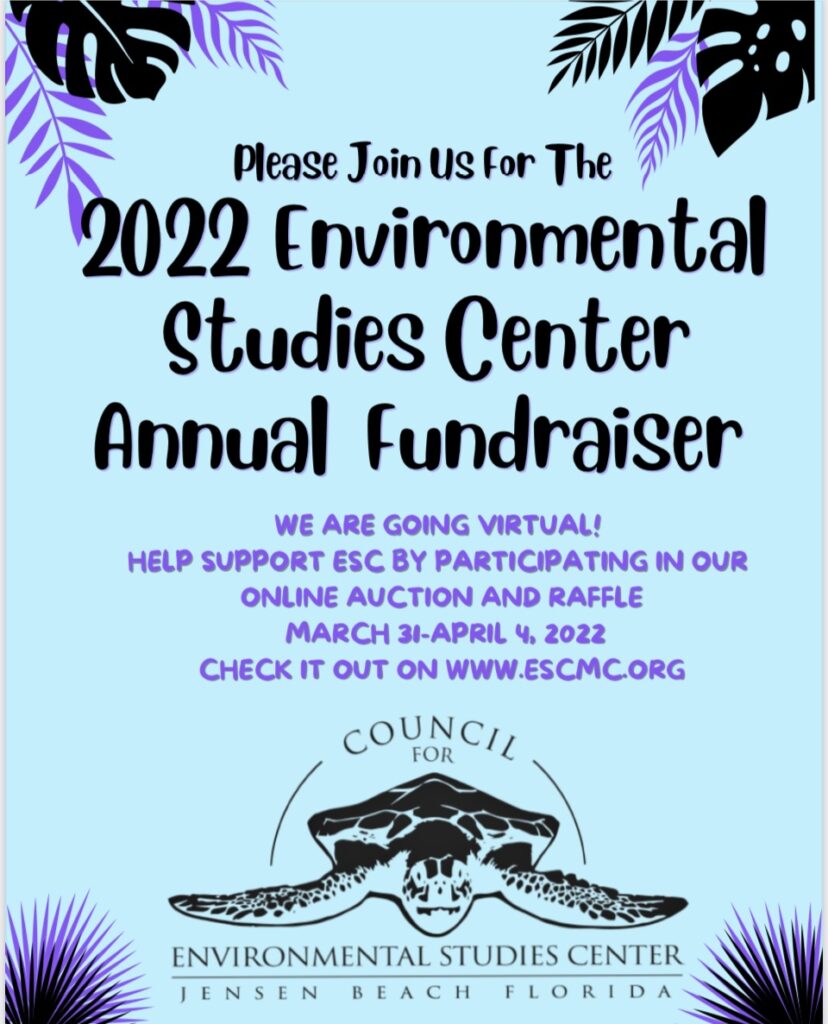 If you would like to help support the cost of the virtual auction platform, please use the donation form below.